MORE THAN 60 YEARS HELPING THE WORLD GO ROUND
RODERO
Rodero is a manufacturer company dedicated to the use and transformation of elastomers into rubber, specially indicated to the rubber roller covering with all kind of rubber and polyurethanes. We are also specialized in manufacturing technical pieces with these materials. In addition, we offer complementary products for our manufactured rollers, giving an overall response to all customers' needs.
With over 60 years experienced, we are one of the pioneer companies in this industry. We have become one of the reference companies for the national and international market.
Our coverings are made with our own excellent quality formulations. We get them in our own laboratory with the collaboration of the most important rubber mixes' manufacturers. We have developed a wide range of formulations using all kind of elastomers such as NR, NBR, SBR, BR, IIR, CR, CSM, EPDM, SILICONES, EBONITE, POLYETHER OR POLYESTER BASED POLYURETHANE, ETC. We work with hardness range from 20 Shore A to 75 Shore D, therefore, we can satisfy the requirements of different rollers and technical parts.
Our business strategy is defined by the next values: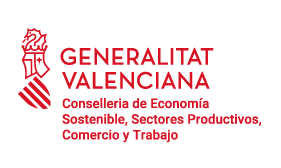 The Department of Sustainable Economy, Productive Sectors, Commerce and Labor has granted Industrias Rodero the INPYME 2022 subsidy of €12,005.68, to develop the investment project "Acquisition of a mobile chamber rheometer model MD controlled by a personal computer" through the resolution of July 26, 2022.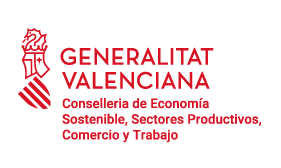 Industrias Rodero has obtained a subsidy of €27,475.00 corresponding to the call to improve the competitiveness and sustainability of industrial SMEs in the footwear, ceramics, metal-mechanic, textile, toy, marble-natural stone and aggregates, wood – furniture and lighting, chemical, automotive, plastic, containers and packaging, paper and graphic arts, waste recovery and the emerging sectors of biotechnology, audiovisual production and video game production sectors of the Valencian Community, within the fourth phase of implementation of the "Plan Estratégico de la Industria Valenciana", convened by the Department of Sustainable Economy, Productive Sectors, Commerce and Labor, to support the investment made by the company for the installation of two production equipment.